十月23日星期三,英国警方在英国埃塞克斯郡的一个工业园区的一辆卡车中发现39具尸体。警方已经将来自北爱尔兰25岁卡车司机以谋杀罪逮捕。最新消息显示,死者可能是来到英国的偷渡客,其中10名已经确认越南国籍,目前案件正在调查中。值得关注的,案件起初在未确定死者国籍的情况下,美国媒体CNN 通过此事件质问中国。央视25日通过微博批评了CNN, 央视热评称, CNN将39条性命当成政治道具,用以质问质疑中国之成就,这种荒谬、冷漠甚至恶心。
Le Mercredi 23 Octobre 2019, la police britannique a trouvé 39 corps dans un camion dans une zone industrielle d'Essex, en Angleterre. Le chauffeur irlandais de 25 ans a été placé en garde à vue dans le cadre d'une enquête pour meurtre. Les dernières informations montrent que les morts sont des migrants clandestins, dont 10 morts ont la nationalité vietnamienne et l'affaire fait actuellement l'objet d'une enquête. Il est à noter que le média américain CNN, a interrogé la Chine à la suite de cet incident en l'absence de la nationalité des défunts. CCTV a critiqué CNN à Weibo le 25 octobre. La chaîne de télévision CCTV a déclaré que CNN avait utilisé la mort des 39 décédés à des fins politiques pour remettre en cause les réalisations de la Chine en se posant des questions sur la nationalité des défunts, ce fait est ridicule, indifférent et même dégoûtant.
On Wednesday October 2019, British police reported found 39 bodies in a truck in an industrial area of Essex, England. The 25-year-old Irish driver was taken into custody as part of a murder investigation. Latest information indicates that the dead may be illegal migrants. 10 have been confirmed to be Vietnamese nationals. The case is currently under investigation. It should be noted that CNN interrogated China as a result of this incident and in the absence of a confirmed nationality for the deceased. CCTV criticized CNN via Weibo on friday the 25th of october. The CCTV television reported that CNN had used this incident for political purposes to challenge China's achievements. This is ridiculous, indifferent and even disgusting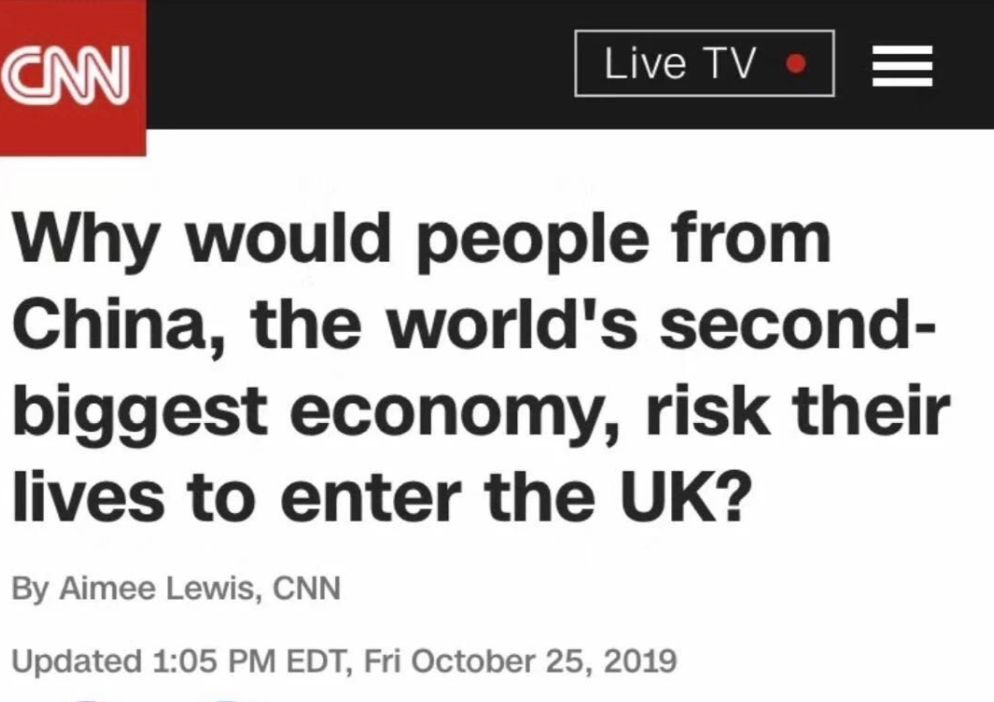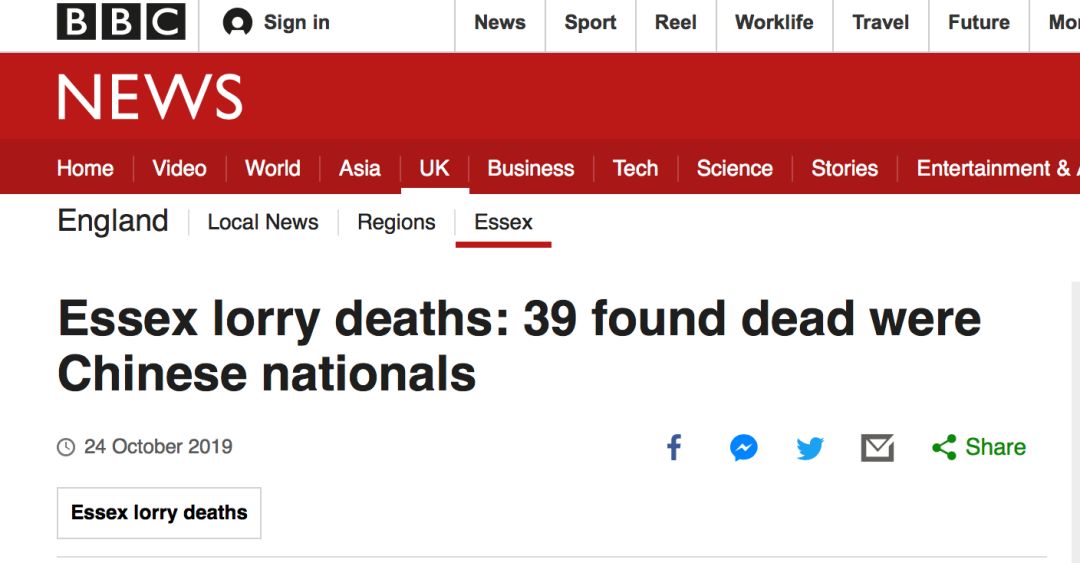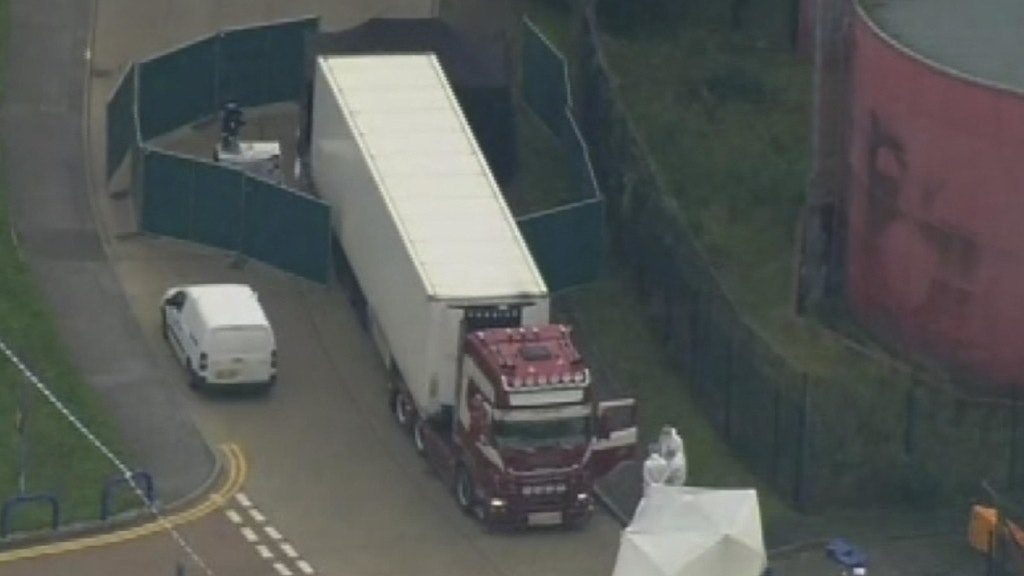 十月23 日,俄罗斯在索契召开第一届俄非峰会,俄罗斯总统普京邀请了40多位非洲国家首脑与会。据媒体报道,武器销售是俄罗斯针对非洲重返的核心。
Le 23 octobre 2019, la Russie a présidé le premier sommet Russie-Afrique à Sotchi et le président Russe Vladimir Poutine a invité plus de 40 dirigeants d'État africains. Selon les médias, les ventes d'armes sont au cœur du retour de la Russie en Afrique.
Last wednesday October 23rd, Russia chaired the first Russia-Africa summit in Sochi. The Russian President Vladimir Putin invited more than 40 African heads of states. According to media reports, the sale of arms is at the heart of Russia's return to Africa.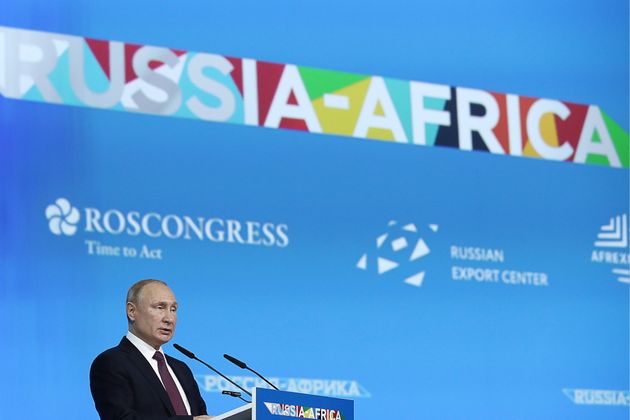 十月27 日,美国总统特朗普宣布,"伊斯兰国"头目巴格达迪在美国对叙利亚西北部的军事突袭中被击毙。
Le 27 octobre, le président américain Trump a annoncé que le dirigeant de « l'État islamique » Baghdadi avait été tué lors d'un raid militaire américain dans le nord-ouest de la Syrie.
US President Trump announced Sunday October 27, that the leader of « Islamic State » Baghdadi had been killed in a US military raid in northwestern Syria.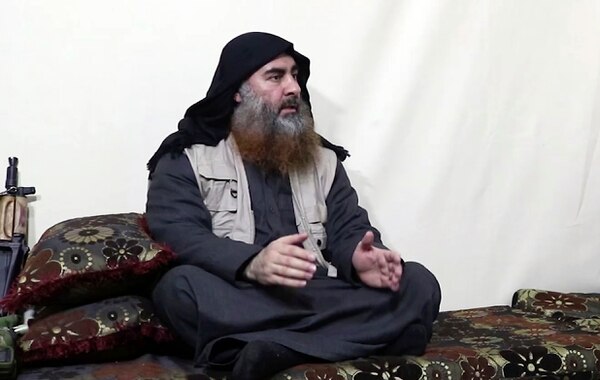 World like Home
World like Home陪伴外国学生在法国学习。了解更多https://www.world-like-home.com/
World like Home accompagne les étudiants étrangers dans leurs projets d'études en France. Pour en savoir plus: https://www.world-like-home.com/
World like Home accompanies foreign students who want to study in France. To learn more visit : https://www.world-like-home.com/